The Schwartz Scene Newsletter 56 – Fall 2015
1. News and Intro from Carol de Giere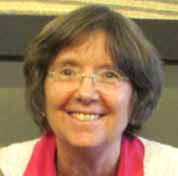 Stephen Schwartz is busier than ever. A few weeks ago he took some time to tell me about some of his projects and schedule. In this issue I will share what he's been working on, including The Prince of Egypt stage production, Emanuel and Eleonore, Snapshots, Children of Eden Jr. and something new. You'll also find a list of his upcoming concerts, so be sure to check if there's anything in your area.
The upcoming Winter issue, planned for December, will include a Q and A with Stephen about The Prince of Egypt, a longer report on Emanuel and Eleonore, news about The Hunchback of Notre Dame album, and more Wicked news.
In related news, my new book The Godspell Experience is now available from BroadwayCares.org store, the Drama Book Shop, Amazon.com, as well as directly from me. Defying Gravity has returned to the shelves of London's Dress Circle. I have autographed copies of both books available for personal use or holiday gifts, as well as a few signed songbooks and Playbills. Contact me at carolmusical@gmail.com with the word "Book" in the subject heading.
To share this current issue of The Schwartz Scene with your friends, send them here to http://www.theschwartzscene.com/quarterly-newsletter/issue56-fall-2015/

Use the following link to subscribe, if you haven't already: www.theschwartzscene.com. Copyright by Carol de Giere, 2015. Carol is the author of the Stephen Schwartz biography Defying Gravity and The Godspell Experience.
2. THE SPARK OF CREATION: Stephen Schwartz News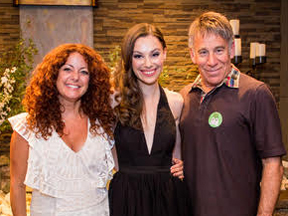 PHOTO: Kelli Rabke Agresta, Lindsay Maron, and Stephen Schwartz at the opening of Children of Eden Jr. this past summer. See the story below.
Concerts and Cruises – Sept 27, 2015 to April 16, 2016
Are you in the New York metro area, or do you ever travel to NYC to see Broadway shows? There are concerts coming up you might want to know about. Here's where you may be able to meet Stephen Schwartz and enjoy listening to him perform. Please see our special blog page for details. Cruise ship musical info is here as well: See the Fall 2015 – early 2016 concert list here.
Update September 2015 – Carol's notes
In his 5th decade of work in musical theatre and film, Stephen Schwartz seems, if anything, to be speeding up his pace to meet the demand for his creative skills. He has moved forward with new musicals and has helped adapt or adjust several of his most popular works.

New Album: Stephen Schwartz and Alan Menken completed a stage adaptation of The Hunchback of Notre Dame, spun off of the Disney film version. Sometime in the coming months, Stephen will be joining the composer in Ghostlight Records' recording studio for the American Premiere Studio Recording of the musical. The album will be released in early January 2016 and will feature the principal and ensemble talent who performed the show's U.S. premiere productions at La Jolla Playhouse and Paper Mill Playhouse during their 2014-15 seasons. You'll hear a 25-piece orchestra, a choir of 32, and such Broadway talent as Michael Arden as Quasimodo, Ciara Renée as Esmeralda, Patrick Page as Dom Claude Frollo, Andrew Samonsky as Captain Phoebus de Martin, and Erik Libermanas as Clopin Trouillefou. See The Hunchback of Notre Dame for the stage for a song list and more.

New Stage Adaptation: After years of hearing from theater groups that they wanted to stage

 The Prince of Egypt movie, DreamWorks has allowed writers Stephen Schwartz (music and lyrics) and Philip LaZebnik (book) to move forward with an official stage adaptation aimed at future licensing. Stephen has written many new songs for the musical that will also include audience favorites from the movie version. On July 11, 2015, a reading of Act I was held at Baystreet Theater in Sag Harbor, NY, where Stephen's son Scott Schwartz is the artistic director. Scott directed the reading and offered "a lot of insights," says his dad.
New Musical: With only a year remaining before the world premiere of Emanuel and Eleonore in Vienna (late September 2016), Stephen and his bookwriter colleague, Christian Struebeck, have been holding meetings by Skype between Austria and Connecticut. They have also been collaborating with the show's director, Trevor Nunn, for readings of the work in progress. The show is largely based on historical personalities and incidents leading up to the writing and premier of The Magic Flute in 1791.
Both Stephen and Christian are basing their work on a great deal of research about Emanuel Schikaneder (The Magic Flute librettist) and his wife Eleonore. Christian has commented in an interview for BroadwayWorld.com, "If you tap into Emanuel Schikaneder's life you will discover a shining theater personality with an… instinct for the popular, for stage magic and courage for experiments. An animal of the theater, a theater magician, one who always strived for the biggest effect, the most innovative, the most impressing. To shine light on such a personality is always appealing for theater creators." Much of the show focuses on his tempetuous relationship with Eleanore, who eventually divorced him, and then needed to work with him.
Schwartz's music will include flavors of classical and operatic music along with his usual contemporary musical theatre style. As Christian comments,
"Stephen successfully used little references to bring Mozart into a completely independent, fascinating and new musical world. He creates magical, catchy melodies that have big audience appeal and that form the wonderful, romantically-witty foundation for this singular story." I'll be adding comments to the Emanuel and Eleonore page – at MusicalSchwartz.com as information becomes available.
New Movie: This fall, Stephen Schwartz and Alan Menken are focusing efforts on a new movie (title yet to be announced). As mentioned in the Spring issue of The Schwartz Scene, Universal Studios won a bidding war to option the movie. If the songwriters are working, that means the movie must at least been carefully outlined so that song moments can be chosen to satisfy story requirements. The songs need to be ready for an upcoming reading, so the pressure is on.
Finalized Musical: Snapshots is in the final stages of development and is nearly ready for licensing by local groups. See the full story below.
New Jr Version of Children of Eden: As you may know, the "Broadway Jr." program through Music Theatre International has been tremendously successful. It makes shortened versions of musicals easily accessible for middle schools and other performing groups. Soon Children of Eden Jr. will be joining the ranks of the Schwartz shows already available: Captain Louis Jr., Godspell Jr., and Disney's My Son Pinocchio Jr. Stephen Schwartz (music and lyrics) and John Caird (book) had previously thought that a Children of Eden Jr. would only be possible by cutting Act II. That was until Lindsay Maron, a 20-year-old college sophomore at Northwestern University, asked if she could recommend another approach for abridging the show. Maron, with permission, worked with the script and lyrics, trimming just enough from song verses and dialogue to fit both Act I and II into the 70-minute set up of a Broadway Jr. show. She tested it with her own theatrical group, New Jersey's Pixie Dust Players. Schwartz attended one of the performances and was very pleased with how well it worked.
Children of Eden Jr will next be tested at Starstruck Theatre in Florida November 13- 15. Stephen Schwartz is planning to attend some of the performances. Starstruck Theatre in Florida.
A further note about the photo above from Lindsay's production in New Jersey this summer: Kelli Rabke played Yonah for the Paper Mill Playhouse version in 1997 and is heard on the official album singing "Stranger to the Rain" and other pieces. If you are unfamiliar with Children of Eden, you can find out more at the "Children of Eden" page at Musicalschwartz.com
3. ALL GOOD GIFTS – News, Events, and Articles
Honorary Doctorate: Photo and Story
Stephen Schwartz, who graduated with a BFA in drama from Carnegie Mellon University in 1968, received an honorary Doctor of Fine Arts degree from his alma matter on May 17 at the graduation ceremony. A photo and article about his time at CMU are now posted on our blog: Stephen Schwartz and Carnegie Mellon University
Snapshots
PHOTO Ben Wynant (Danny), Beth DeVries (Sue), and Mallory King (Susie). Snapshots Production photo. © 2015 Mark Kitaoka.
Property of Village Theatre.
Snapshots, a new musical that has been evolving over the past decade, is now in the final development stages. David Stern's book for the musical is entirely a new work. The songs were drawn from eleven of Stephen Schwartz's previous stage or film musicals, as well as his album Reluctant Pilgrim, although he has rewritten about fifty percent of the lyrics to work them into a unique storyline.
Stephen Schwartz and David Stern traveled to the Village Theatre in Issaquah, Washington (Seattle area), during the preparation for Snapshots there. Daniel Goldstein, who directed the show in an earlier incarnation in Connecticut in 2013, served as director for this production as well. Goldstein believes that the work at Village Theatre went smoothly. "We used every minute of preview rehearsal to restage, refine, and rewrite minute details of the show to continue to make the laughs stronger and the sad parts sadder.  We had such a strong cast for this production that it made our jobs so easy and we were able to see the show come together more clearly than ever before.  It was a real thrill for all of us."
What's it like to be in a musical in progress? Mallory King, who played Susie, expresses the excitement of making refinements with a show's creators. "This weekend we opened Snapshots and I have to gush a little about the incredible people involved. It was a unique experience to see everyone united in their desire to create the best show possible. When changes were being made, it was all positive, because they were changes that supported the story more fully. This week, stage manager Brenda Koreen Michard was juggling a million things with a smile, Rj Tancioco (music director) was rewriting harmonies in seconds with Stephen Schwartz, book writer David Stern and director Daniel Goldstein were making moments sweeter and funnier while lighting was adjusted, and the cast taking it all in…or at least 90% of it. It was amazing to see! So many people contributed and I'm so happy to be part of this beautiful production."
She adds that "Stephen Schwartz and everyone else on the team were so invested in every detail. They all cared and it was amazing to see that articulation and thoughtfulness in their work."
This fall you can see the professional production of the show in Washington state and in Arizona. In the Seattle area, Snapshots runs at both Village Theatre locations: September 10 to October 18, 2015, in Issaquah and
October 23 to November 15, 2015, in their Everett location. The show continues on tour with the Arizona Theatre Company and plays in Tucson 11/28/15 to 12/19/15 and in
Phoenix 12/30/15 to 01/17/16.
For more about Snapshots, including a song list, go to the Snapshots page at MusicalSchwartz.com
SHOWS
Pippin Tour
A national tour of the new circus-themed revival of the Stephen Schwartz – Roger O. Hirson musical Pippin is receiving positive reviews around the USA. Upcoming states where the show will tour include Arkansas, California, Massachusetts, Michigan, New York, Oregon, Ohio, Rhode Island, Pennsylvania, South Dakota, Tennessee, and Texas. It has recently been produced in Japan and will play in Amsterdam in the Netherlands this spring. Pippinthemusical.com – Tour.
Wicked
Wicked will soon celebrate its Broadway opening's 12th anniversary (October 30th). Rachel Tucker, former Elphaba in the London West End production, has recently joined the Broadway cast as Elphaba.
Wicked continues in London with booking already extending through Nov 5, 2016. The London production is about to celebrate another anniversary: the show opened at the Apollo Victoria Theatre on September 27, 2006, and has since been seen by almost 6 million people. The musical is now the 19th longest-running show in West End theatre history.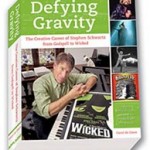 A North American tour of Wicked continues into 2016. As part of the tour, in the spring of 2016, the show returns to San Francisco where it first appeared in 2003 for its pre-Broadway tryout. If you haven't yet read the fascinating story of how Wicked came to be and what happened in San Francisco, be sure to read my book, Defying Gravity.In addition to several stops in California, the national tour will be headed to Alabama, Kansas, Kentucky, Louisiana, Missouri, North Carolina, Ohio, Texas, and Wisconsin.
As has been previously reported, Winnie Holzman is working on the screenplay for the Wicked movie. Stephen Daldry, the director of Billy Elliot on film and stage, is attached to the project as director. Meanwhile, Holzman has also completed a new play, Choice, that is being staged this fall. Gregory Maguire, who wrote the novel Wicked, is releasing a new novel in October: After Alice.
Please see the Wicked Shop at MusicalSchwartz.com  for the latest in Wicked fashions and gift ideas. Your purchases through the links there help support The Schwartz Scene newsletter.
The Godspell Experience and Defying Gravity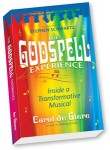 An article about my new book's development came out in July in the National Catholic Reporter: Author traces lives touched by Godspell. A simliar article appeared in an Episcopal publication. I'm grateful to Stephen Schwartz, all the members of the original cast, movie cast, Broadway revival cast, and others for their comments that I included in the book.
In related news, two of Godspell's original cast members have released books recently. Sonia Manzano, who worked at Sesame Street for four decades, has completed Becoming Maria, a memoir that includes a chapter on Godspell. Robin Lamont has released a new novel, The Trap.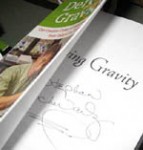 Signed Copies for Holiday Gift Giving
Autographed copies of Defying Gravity and The Godspell Experience have been popular holiday gifts. I have copies signed by Stephen Schwartz, and for the Godspell book, I have a few copies also signed by Peggy Gordon and Robin Lamont. Contact me at carolmusical@gmail.com with the word "Book" in the subject heading.
The Godspell Experience, signed by Stephen Schwartz is also sold at the Broadway Cares store.
END
About The Schwartz Scene
The Schwartz Scene is an independent publication from MusicalSchwartz.com written for Stephen Schwartz fans. It does not formally represent composer Stephen Schwartz although the editor, Carol de Giere, is in regular contact with the Schwartz office for updates.
To send comments or questions, send an email to carol@musicalschwartz.com. Copyright 2015 by Carol de Giere. MusicalSchwartz.com has exclusive rights, unless otherwise specified, for all materials included in the newsletter. Permission must be secured in writing before any part of it may be reprinted, except for the printing of one copy for the subscriber's private use. Editor: Carol de Giere, P.O. Box 909, Bethel, CT 06801-0909