The Schwartz Scene Newsletter 61- Winter and Spring 2018
1. Intro from Carol de Giere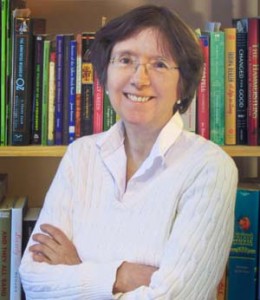 Below you'll find Stephen Schwartz's 2018 update. He writes about the stage adaptation of The Prince of Egypt, the cruise musical The Secret Silk, and the revised version of Rags. You'll also find new articles covering additional details about The Prince of Egypt (including a song list) and other shows.
Watch for the next issue in the summer or fall of 2018. The best way to find out about it is:
1) LIKE our Facebook – Schwartz Scene page where I regularly post news
2) Periodically check www.StephenSchwartz.com news  section.
(I have temporarily stopped using a subscriber form due to issues with email lists, but may resume again in the future.)
Copyright by Carol de Giere, February 2018. Carol is the editor of The Schwartz Scene and the Musical Writerzine. She is author of the Stephen Schwartz biography, Defying Gravity, and The Godspell Experience.
2. THE SPARK OF CREATION: Stephen Schwartz Update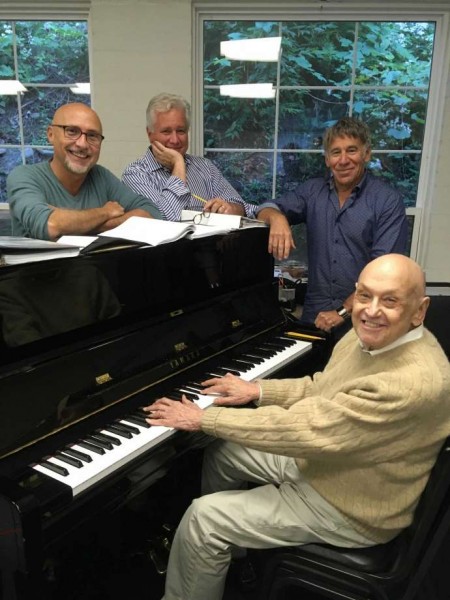 PHOTO: A 2017 meeting of the minds for the revised version of "Rags" at Goodspeed Musicals (Oct 6 – Dec 10, 2017). From the left: director Rob Ruggiero, bookwriter David Thompson, lyricist Stephen Schwartz, and composer Charles Strouse. Photo by Elisa Hale. Visit Goodspeed Musicals. 
SCHWARTZ SCENE – FEBRUARY 2018 - update from Stephen Schwartz 
I write this on a plane from Copenhagen to Newark on Valentine's Day, pleased that I will be home for the second half of it and able to uphold a long-standing tradition and sing "My Funny Valentine" to my daughter Jessica before the day is out. I have left my son Scott behind in Denmark, where he is directing the second developmental production of the stage adaptation of The Prince of Egypt, so at least I got to have dinner with him on "Valentine's Eve."
As to The Prince of Egypt: [at Fredericia Teater] After a week of rehearsal for the cast to learn the music, we have just had a read-and-sing through, which not surprisingly prompted a few revisions to script and score. Although only there for two days, I was able to get my music and lyric changes written and written out for gifted musical director Domenic Amendum, as well as work through the Danish translation with the very skillful and creative translators. Because we English-speakers on the creative team are continuing to learn about the show from this production, the first few weeks of performances will be in English and then switch over to Danish (save for one performance a week) for the rest of the run. The Danish cast of course is adroit in both, reminding me of the wise joke: "What do you call someone who speaks three languages? Tri-lingual. What do you call someone who speaks two languages? Bi-lingual. What do you call someone who speaks one language? American." (There actually was a time, back in 2005 when I was working in Denmark on a musical celebrating Hans Christian Andersen's bicentennial, that I did speak some Danish, but I have, typically for me, forgotten it; I may try to get some of it back before my trip over for the orchestra rehearsals, previews and premiere, since that is still five weeks away.)
After this production, the next iteration of The Prince of Egypt will be this coming summer at the Tuacahn Theatre in St. George, Utah, and that will be very different, as Tuacahn is a large outdoor amphitheatre in a spectacular setting, with craggy red rock mountains as a backdrop. I expect to enjoy seeing Moses clambering around actual mountains on his way to his encounter with the Burning Bush. Of course having such a different production and audience will tell us a lot about the range and flexibility of the show and help us decide what the next steps for it might be. But first things first: making the show in Denmark the best we possibly can.
There is not much else to report on the theatrical front. The revised production of Rags, which played at Goodspeed last fall, is being made ready for licensing, and I will be glad to have a version I feel finally works available to be performed. I'm hoping for one more regional production to fine-tune the show a bit more, but as of this writing, we don't know where or when that may be.
Next week I will be in Ft. Lauderdale for a press event to introduce the most recent and third of the shows I have brought to Princess Cruises. It is entitled The Secret Silk and was created by the multi-talented John Tartaglia, and therefore involves the use of John's trademark puppetry. The story is based on an Asian folktale, and the photographs I have seen of the show look stunning, so I'm very much looking forward to seeing the finished work. This partnership with Princess continues to be fun for me – I've enjoyed my unaccustomed role of executive producer, and I'm proud of the quality of artistry we've been able to accomplish so far.
Once The Prince of Egypt premieres in April, I am happy to report I go back into writing mode on a couple of new projects. I'm not able yet to disclose details about them, but I hope to be able to by my next report. But I'm looking forward to being able to spend the rest of 2018 primarily occupied with new composition.
In the meantime, I send my best wishes to all and thanks for your continuing interest in my work.
Stephen Schwartz
February 14, 2018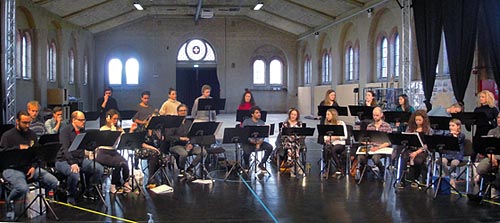 PHOTO courtesy of Stephen Schwartz: A "a read-and-sing through" for the musical "The Prince of Egypt," a developmental stage production at Fredericia Teater in Denmark. 
3. ALL GOOD GIFTS – Articles and News
See The Prince of Egypt Musical
My article on The Prince of Egypt includes a song list and a few photos from TheatreWorks last fall.  Act I: Deliver Us, Faster, Ma'at, One Weak Link, the Secret Room, Footprints on the Sand….  See more at The Prince of Egypt performances.
Fully Revised Rags Charms Audiences in Connecticut
The "revisal" of Rags, with lyrics by Stephen Schwartz, opened on October 25th to "must see" comments from area audiences and critics. The New Haven Register praised it as a "stirring triumph for Gennaro," Goodspeed's executive director who pushed for the revised version. The critic added, "…for a musical to shake off its wrinkly old skin, it needs to be consistently good, with nary a wasted moment. And 'Rags' mostly manages to do that, with emotional impact…. with strong threads of humor and humanity…"
Enjoy a 4 1/2 minute video made during the rehearsal period. https://youtu.be/noioJJWIaCQ It includes the creative team commenting on the show and revisions. Stephen Schwartz begins to comment at 1.20 minutes.
Catching up with Stephen Schwartz
(Updated in March 2018.) In this article Stephen Schwartz since Wicked, read a summary of Stephen Schwartz's projects 2003. You'll also note there's a brief description of a new movie projects that was recently announced in Deadline.
Licensed, Unique Aussie Productions of Wicked
Wicked has been available for licensing by "Australian Musical Societies" since 2015. In this article we mention several of these new productions and include photos or links to photos. Eventually Wicked will be licensable elsewhere. Read about Wicked in Australia.
Wicked's "Out of Oz" YouTube Videos
Have you seen some of the latest videos with new variations on Wicked songs?
Here is a jazzy version of "Wonderful" performed by Annaleigh Ashford, and new harmonies in the duet "As Long As You're Mine" performed by Ashford with Jennifer Nettles.
Wicked is now the 7th longest running musical on Broadway.
Working – A London Cast Album

An original London cast recording of Working is available for pre-order, featuring never before released tracks by Lin-Manuel Miranda. The songs are performed by the original UK cast from a 2017 production at Southwark Playhouse. Working is a musical that includes songs by Stephen Schwartz, James Taylor, Craig Carnelia, Micki Grant, Susan Birkinhead and Mary Rogers, as well as new pieces by Lin-Manuel Miranda.
For Amazon digital go to Working London Cast or check iTunes.
For More Updates see Facebook
Please see the recent links on our Facebook page for more updates. Facebook – Schwartz Scene 
###
About The Schwartz Scene
The Schwartz Scene is an independent publication from MusicalSchwartz.com written for musical theater enthusiasts who appreciate the work of American composer-lyricist Stephen Schwartz. It does not formally represent composer Stephen Schwartz, although the editor, Carol de Giere, is in regular contact with the Schwartz office for updates.
Copyright 2018 by Carol de Giere. Carol de Giere has exclusive rights, unless otherwise specified, for all materials included in the newsletter. Permission must be secured in writing before any part of it may be reprinted, except for the printing of one copy for the subscriber's private use. Editor: Carol de Giere, 10 Library Place #909, Bethel CT 06801-0909.