The Schwartz Scene Newsletter 59 – Fall 2016
1. Intro from Carol de Giere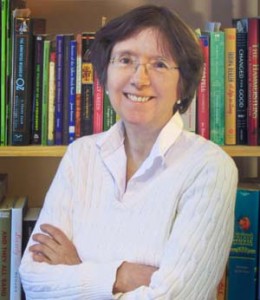 Good news: Stephen Schwartz had time to write an update for this issue (see column 2 below) so you can hear directly from him about his latest activities. He also wants your opinion! He raises a question about a show title and invites your response.
This issue also provides access to colorful photos from Schikaneder now playing in Vienna and The Hunchback of Notre Dame production in Utah. You'll find details about the new album from Schwartz's first Princess Cruise show Magic To Do, more than usual Wicked news, and other updates. Be sure to like us on Facebook – Schwartz Scene to catch news posted between issues, and watch for the Winter update in 2017.
To share this current issue of The Schwartz Scene with your friends, send them here to http://www.theschwartzscene.com/quarterly-newsletter/issue-59-fall-2016/
Use the following link to subscribe, if you haven't already: www.theschwartzscene.com/ . Copyright by Carol de Giere, October, 2016. Carol is the editor of The Schwartz Scene and the Musical Writerzine. She is author of the Stephen Schwartz biography, Defying Gravity, and The Godspell Experience.
2. THE SPARK OF CREATION: Stephen Schwartz Update and Events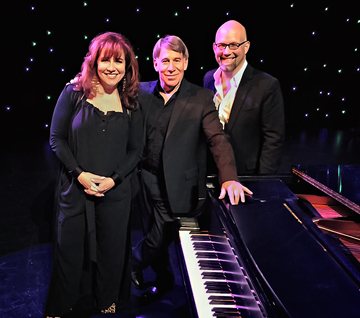 Exclusive to The Schwartz Scene. Sent by email from Stephen Schwartz October 8, 2016:
I am writing this from a hotel room in Lisle, Illinois, just outside of Chicago, where last night Scott Coulter, Debbie Gravitte and I performed one of our "Stephen Schwartz & Friends" concerts. By now we are very relaxed doing these shows, so we had a lot of fun, plus met a lot of nice people! We have two more concerts coming up in Florida in November. [PHOTO: Debbie Gravitte, Stephen Schwartz, Scott Coulter at a Stephen Schwartz and Friends concert.]
I am only recently back in the United States from Vienna, where last Fri. (Sept. 30th) my new musical Schikaneder premiered. Readers of these updates may remember that this is a backstage romantic comedy about the tempestuous relationship between actor/writer/impresario Emanuel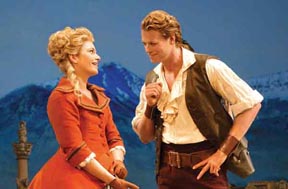 Schikaneder and his wife Eleonore and how it led, in a surprising way, to the creation of the opera The Magic Flute, which many point to as the world's first "musical."
(Photo: a scene from Schikaneder with Milica Jovanovic (Eleonore Schikaneder) and Mark Seibert (Emanuel Schikaneder. Photo copyright VBW Deen van Meer. Used with permission.)
My collaborator, book writer Christian Struppeck, is the artistic director of the Raimund Theatre in Vienna where the show is playing.  This premiere production has been directed by Sir Trevor Nunn, backed up by a first-class production team.  I am particularly happy with the orchestrations by David Cullen; as could only happen in an environment where theatre is state-supported, we had a 34-piece orchestra to work with (essentially The Magic Flute orchestra plus a harpsichord), and it is brilliantly conducted by musical director Koen Schoots.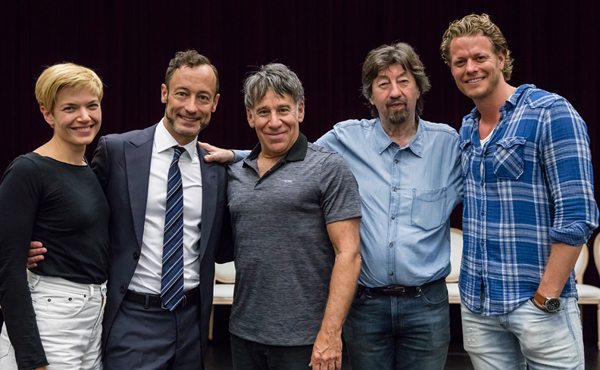 PHOTO Above: A work session for Schikaneder with Milica Jovanovic (Eleonore Schikaneder), book writer Christian Struppeck, composer Stephen Schwartz, director Sir Trevor Nunn, and Mark Seibert (Emanuel Schikaneder. Photo below: Curtain call for the World Premiere in Vienna. Photo copyright VBW Deen van Meer, used with permission).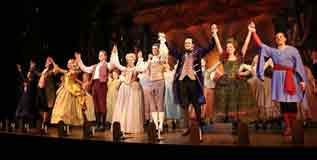 The premiere seems to have been well-received; I'm told the reviews have been positive (as you probably know, I don't read reviews, but do find out if they're pro or con.)  It's early to tell, but I do have hopes that there will be a future for the show. And for those interested, they are currently recording the original cast album (albeit it will of course be in German).
If there does turn out to be an English-language production, we will probably change the title from Schikaneder, a name familiar in Austria but a bit of a mouthful for English speakers.  Among the titles we have been considering are variations on The Magic Makers (for obvious reasons) or something with "Vienna" in the title, such as Vienna Dreamers (since one of the main songs in the show is entitled "Dream Big"). I'm interested in the opinions of Schwartz Scene readers. I just think it's too bad that "Schikaneder" isn't as simple a name as, say, "Hamilton." EDITOR'S NOTE – Following this update are instructions on contributing your ideas.
My other Update news is that in August we had a reading of the revised version of the stage adaptation of The Prince of Egypt.  I'm happy to report that it went very well, and we now feel we're ready for a production as the next step. The most likely timing will be next fall (2017). As the readings have been, the production will be directed by my son, Scott Schwartz, who of course did such a great job on The Hunchback of Notre Dame.  Speaking of which, Scott is about to direct replicated productions of Hunchback in Tokyo and Berlin, and I expect to visit them both.  But to return to The Prince of Egypt, I will likely have more information about where and when the production will be by the next Update.
In the meantime, I thank you as always for your interest and support,
Stephen Schwartz
MESSAGE FROM CAROL TO READERS: Update Feb 2017: The Prince of Egypt adaptation will receive an American premiere Oct 6 – Nov 5 at Theatreworks in the San Francisco Bay area. It opens in 2018 in Denmark at Fredericia Teater.
Earlier message: Schikaneder runs at the Raimund Theater in Vienna through June. To share your thoughts about a show title for an English language production of Schikaneder, I recommend that you first read the Schikaneder page at MusicalSchwartz.com for the show synopsis. Then please go to our Schwartz Scene Facebook page , look for the post about Schikaneder, and add your vote or comments. I will collect them in late October and send them to Stephen. (If you are not on Facebook, you may contact me at carolmusical@gmail.com with your suggestions.)
3. ALL GOOD GIFTS – Articles and Events
New Magic to Do Album and Cruise News
As you may recall, the Princess Cruise line enlisted Stephen Schwartz to oversee the creative development for a total of four new musicals to debut across the line's global fleet. The first show, which has run for the past year, was Magic To Do and we can now enjoy the album. It features two previously unrecorded songs, "Beyond Belief" and "It'll Be Me," from Houdini (a show that Stephen is no longer working on). It also includes some of the more popular songs from Pippin, Wicked, and other shows with new arrangements. Stephen also wrote one original piece, "A Little Magic," for the show and the album. Get the CD with lyrics Magic to Do album on Amazon.com (also available on iTunes and other services) and visit the full Magic To Do page on MusicalSchwartz.com for more details and videos with some of the colorful stagings from the show.
Here are the plans for the future:
First show: Magic to Do (2015-2016)
Second show for 2016-2017: Stephen Schwartz, with Daniel C. Levine and a team of Broadway professionals, developed a show entitled Born to Dance. Schwartz has said, "Dan Levine, creator and director of Born to Dance, inspired me with his vision of a show that pays tribute to the larger-than-life choreographers who have shaped Broadway and the dancers whose passion brings their work to life. I was honored to propose this show to Princess and for Dan and I to work closely with them refining its structure and song list, assembling a world-class creative team and securing the participation of some of Broadway's most accomplished choreographers and dancers."
Third Show – In the planning stages: Schwartz said in an interview that this show is being created by John Tartaglia. It will be Asian themed, based on a Japanese folktale, and will involve puppetry.
Fourth Show – In the planning stages: A shortened version of My Fairy Tale. The new version would be called Hans, as in Hans Christian Andersen.
Movie News
On his public Facebook page Josh Gad posted a photo with those gathered for a creative meeting for a new movie project. I shared it on The Schwartz Scene Facebook page on September 26th – you can look back to see it at Facebook.com/TheSchwartzScene/. As we reported in 2015, Universal Studios is launching a new movie project involving songwriters Alan Menken (music) and Stephen Schwartz (lyrics). The untitled musical comedy feature is apparently the brainchild of Gad and writer-director Jeremy Garelick.
(For Wicked movie news, see the Wicked section below)
Professional Productions
The Hunchback of Notre Dame for stage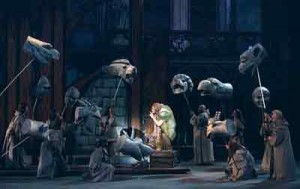 The new version of Disney's The Hunchback of Notre Dame has been blazing a trail across America this summer. The production photos were often stunning, showing off the dramatic qualities of this adaptation that is more like the original novel than the Disney animated feature. Peter Parnell's new book for the musical is styled with story theatre elements and features verbatim passages from Hugo's gothic novel. (Photo by Daryl Getman.)
See our full The Hunchback of Notre Dame Summer 2016 article with photos, videos, news of an upcoming production, album song list, and licensing information. Enjoy the variety of ways that each theater company enhanced their production. In one version, a deaf actor played the deaf character Quasimodo and featured a signed performance. An outdoor production added to the dazzle with a fireworks display and pyrotechnics. The licensing of the show has been limited but that may open up in 2017. Buy the Hunchback studio recording
Updated Rags in Connecticut

A new version of Rags will run at the Goodspeed Opera House in the fall of 2017. 2017 at Goodspeed. Rags was the first stage musical for which Stephen Schwartz wrote lyrics only. It features music by Charles Strouse and original book by Joseph Stein. It only ran for 4 performances on
Broadway, but a cast album preserves the memorable songs. This version is a "new adaptation" by David Thompson, a playwright who was nominated for a Tony Award for The Scottsboro Boys and Steel Pier. We'll explore more about this revised version of the show in future issues. Enjoy the Rags cast recording.
Concerts and Talks
October 17 – Schwartz as Co-Producer of Fundraiser
Stephen Schwartz has joined Hollywood and Broadway producers in organizing a Hillary Clinton victory fundraising event hosted by Billy Crystal at the St. James Theatre October 17. Co-producers include Jujamcyn Theater president Jordan Roth, his partner Richie Jackson, and Harvey Weinstein. Attendees can expect to see performances by Hamilton creator Lin-Manuel Miranda, Julia Roberts, Hugh Jackman, Sarah Jessica Parker — all performing duets. Others expected are Matthew Broderick, Emily Blunt, Anne Hathaway, Josh Groban, Angela Bassett, Neil Patrick Harris, Helen Mirren, Sienna Miller, Bernadette Peters, Cynthia Erivo, Renée Elise Goldsberry, Rebecca Naomi Jones, Sarah Jones, Andrea McArdle, Ayodele Casel and more. Chelsea Clinton will be in attendance at the event, which will be directed by Michael Mayer and include musical direction by Seth Rudetsky. The venue is the St. James Theater, the Jujamcyn-owned venue currently occupied by Something Rotten!, which is dark on Monday nights. Remaining tickets begin at $2700. Broadway-Hollywood – Clinton Fundraiser
November 12 – Jupiter Florida: He's Got Magic to Do: The Music of Stephen Schwartz concert will come to the Maltz Jupiter Theatre in Jupiter Florida. Nov 12 Schwartz concert – Florida. Proceeds from the one-night-only concert will benefit the not-for-profit Maltz Jupiter Theatre and its Goldner Conservatory of Performing Arts. As part of the exclusive concert, top sponsors can attend an elegant pre-concert sit-down dinner onsite at the theatre in The Green Room Club Level Lounge before moving to their VIP seats in the orchestra. After the performance, Schwartz will join the dinner guests for dessert, coffee and cordials. A special Master Class with Stephen Schwartz and the cast is also available for students.
November 13 at 4 pm: Clermont Florida near Orlando: Stephen Schwartz and friends perform their Defying Gravity concert at the Clermont Performing Arts Center. There's also a VIP opportunity to meet and greet the performers. See Clermont – Stephen Schwartz and Friends
New York City – Catch the Stars
Many Stephen Schwartz fans have become fans of the stars who performed in Wicked, Pippin, and other shows. These talented people often perform in New York City. Here are some places to catch them.
54 Below: The popular cabaret space on 54th Street in Manhattan often features performances by people who have stared in Stephen Schwartz musicals. Here are a few examples: On November 17, Kelli Rabke returns to 54 Below for an all-Schwartz cabaret evening. Kelli at 54 Below: The Wizard and I. Who knows, maybe Stephen will drop by. Rabke was in the Children of Eden cast that recorded the popular album for the show; she can be heard singing "Stranger to the Rain," and "In Whatever Time We Have." Former Glinda Annaleigh Ashford plays there on New Year's Eve – Ashford at 54 Below. and former Elphaba Carmen Cusack performs several times in January 2017 – Cusack at 54 Below. Don Scardino, who played Jesus in Godspell longer than anyone else and has also directed 30 Rock and other shows, has his own evening in February. Don Scardino at 54 Below
Broadway: Kristin Chenoweth (original Glinda in Wicked) has her own Broadway show coming up in November that she will then take on tour. Kristin Chenoweth, My Love Letter to Broadway. A few examples of other stars on Broadway: Rachel Bay Jones (Catherine in the Pippin revival) and Jennifer Laura Thompson (a Glinda) are both in the new musical Dear Evan Hansen (a show that stars Ben Platt – son of Wicked's producer Marc Platt); Christopher Fitzgerald (Wicked on Broadway's first Boq) is now in Waitress; Wizard Joel Grey is in The Cherry Orchard, Stephanie J. Block (an Elphaba) is in the Falsetto's revival; Joaquina Kalukango (Godspell revival) is in The Color Purple, Kendra Kassebaum (a Glinda) will be in the new musical Come From Away, and Katie Rose Clarke (a Glinda) will be in the new Miss Saigon.
February 3, 2017 – Los Angeles Stephen Schwartz
On February 3, 2017 the Wallis Annenberg Center in Beverly Hills and ASCAP, presents an Evening with Stephen Schwartz Music & Broadway Memories with special Broadway guest stars. The Wallis will also bring back a Musical Theatre Workshop February 1st and 2nd, 2017.
Stephen Schwartz and Friends at NJPAC – Video
The full hour-long episode is now online American Songbook at NJPAC – Stephen Schwartz and Friends hosted by Ted Chapin, performed by Stephen Schwartz, Scott Coulter, Debbie Gravitte, Kelli Rabke, and Michael McCorry Rose. For fans of Stephen Schwartz musicals it can be fun to watch the composer's fingers on the piano keyboard playing his own famous pieces. Among the songs you'll hear are "For Good," "Making Good," "The Wizard and I," a clever medley of "Just Around the Riverbend" and "Corner of the Sky," "Meadowlark," "It's an Art," "All for the Best," "Defying Gravity," and others.. There's a short on-stage interview between Ted Chapin and Stephen Schwartz that starts 39 minutes into the performance, and then the songs continue.
4. THANK GOODNESS FOR WICKED–
Wicked the Musical news from around the world
Wicked Movie
With an official release date of December 20, 2019, the Wicked movie seems more of a surety. Schwartz recently told an interviewer at the 10th anniversary celebration of Wicked in London that the movie team (primarily himself, Winnie Holzman, and Marc Platt) has an outline and a good sense of how they will reconceive the material for the screen. "It's actually a lot of fun for us, and very exciting." Stephen Daldry who will direct the film was at the Wicked stage performance that night. Schwartz said that they've begun working with him. There's no word on casting yet but Stephen has said there will be some new songs.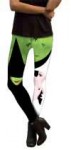 Wicked Shop at MusicalSchwartz.com

Holiday Shopping. Please see our updated Wicked Shop page for the latest in Wicked fashions and gift ideas, including the new vinyl version of the cast album, Wicked ornaments and wrapping paper, clothes, and more. Your purchases through the links there help support The Schwartz Scene newsletter. Costumes: This page also suggests ways to greenify or in other ways evoke Wicked.
Wicked Day 2016 – Celebrating 13 years on Broadway
There's a special 1 pm performance of Wicked $130 WICKED Day Package  Wicked day
- Orchestra ticket to the 13th Anniversary performance
- Admission to post-show talkback featuring former and current cast members
- Special Edition WICKED Day XIII T-shirt and button
Wicked 10th Anniversary London
Londoners were happy to celebrate Wicked's 10th year on the West End. For some of the excitement see Facebook – Wicked uk videos. The Guardian published photos celebrating the 10 years. See Wicked 10th – The Guardian. The "What's on Stage" website recorded a 3 1/2 minute video interview with Stephen Schwartz and noted that the company announced a new UK brief tour for the show. See American Composer Stephen Schwartz interview Sept 2016 – What's On Stage
Wicked currently stars Rachel Tucker (Elphaba), Suzie Mathers (Glinda), Oliver Savile (Fiyero), Anita Dobson (Madame Morrible), Mark Curry (The Wizard), Martin Ball (Doctor Dillamond), Katie Rowley Jones (Nessarose), Idriss Kargbo (Boq), Alice Fearn (Standby for Elphaba) and Carina Gillespie (Standby for Glinda). Willemijn Verkaik will return to the role of Elphaba from 30 January, 2017.
The Wicked tour USA
The Wicked tour is coming to Kansas, Illinois, Michigan Connecticut, Washington DC, Florida, upstate New York, Minnesota, Pennsylvania, and Wisconsin. See Wicked American Tour – official site.
Feb 4, 2017 – Broadway Special Day for Girl Scouts
If you know anyone with a girl scout troop you can suggest this special event for them. See Wicked for Girl Scouts. Here are a few of the day's activities: learning music and choreography from Wicked with a national audience of Girl Scout peers, hearing special speakers, Q and A with creative team members, 2:00 pm matinee of the show, and more.
5. Defying Gravity and The Godspell Experience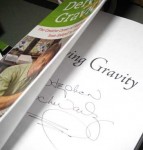 Signed Copies for Gift Giving or as Collectibles
Autographed copies of Defying Gravity signed by Stephen Schwartz are rare and valuable. Contact me at carolmusical@gmail.com with the word "Book" in the subject heading.
Buy it New – Paperback or ebook version
Through a series of interviews with Stephen Schwartz and his colleagues, I collected the tales of the composer-lyricist's creative journey. Read the full story. See DefyingGravitytheBook.com for more information and places to buy it.
Free Used Copies of Defying Gravity for Students and Bloggers
Periodically I like to buy up used copies of my book, Defying Gravity, and give them away to bloggers (for review), students, or anyone else who wants to read the book but who can't buy new copy. Please contact me at my direct email address: carolmusical@gmail.com USA only.
The Godspell Experience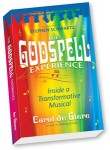 The Godspell Experience has earned five star reviews on Amazon. Read reviews or buy The Godspell Experience at Amazon or write to me for copies autographed by Stephen Schwartz (who wrote the Foreword). carolmusical@gmail.com
There are also a few copies left in BroadwayCares.org store and at the Drama Book Shop in New York City.
About The Schwartz Scene
The Schwartz Scene is an independent publication from MusicalSchwartz.com written for fans of American composer Stephen Schwartz. It does not formally represent composer Stephen Schwartz although the editor, Carol de Giere, is in regular contact with the Schwartz office for updates.
To send comments or questions, send an email to carol@musicalschwartz.com. Copyright 2016 by Carol de Giere. Carol de Giere has exclusive rights, unless otherwise specified, for all materials included in the newsletter. Permission must be secured in writing before any part of it may be reprinted, except for the printing of one copy for the subscriber's private use. Editor: Carol de Giere, 10 Library Place #909, Bethel CT 06801-0909.