The Schwartz Scene Newsletter 51 – Fall 2013
1. News and Intro from Carol de Giere

We skipped over summer and now there's so much to share in this Fall 2013 issue, not only from Stephen Schwartz's Broadway and film world, but also about his musicals that are playing around the world. Below you will also find details of an upcoming concert and fan event in NYC, an update from Stephen about his movie work, news of a developmental workshop for The Hunchback of Notre Dame stage version, a Wicked-related video, and more. Enjoy the photos and stories I've collected for this issue.
To share this current issue of The Schwartz Scene with your friends, send them to http://www.theschwartzscene.com/quarterly-newsletter/issue-51-fall-2013/
Use the following link to subscribe, if you haven't already: www.theschwartzscene.com/ . Copyright by Carol de Giere, December 12, 2013. Carol is the author of Defying Gravity, the Stephen Schwartz biography.
2. THE SPARK OF CREATION: Stephen Schwartz Update and Events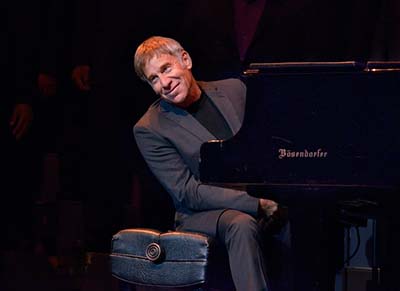 He's a composer, a lyricist, and even an occasional concert performer! This photo shows Stephen Schwartz completing a performance with the Gay Men's Chorus of Los Angeles at their "Not Entirely Wicked" Concert in 2013. Courtesy of GMCLA.
Schwartz's Latest Movie Project for DreamWorks
From Stephen Schwartz, sent by email, December 12, 2013: "Work is progressing on the DreamWorks Bollywood movie, with the current working title of Bollywood Superstar Monkey, though I very much doubt that will be the final title. The songs, by myself and AR Rahman, are pretty much all written now, though tweaking and revising remains to be done on most of them, and 2014 will see casting and the recording of many if not all of the final versions of the songs." (If you missed Stephen's description of his trip to India while working on this movie, see The Schwartz Scene Issue 47 – 2012)
Sunday, Mar 30, 2014 – Eric Whitacre and Stephen Schwartz Concert at Lincoln Center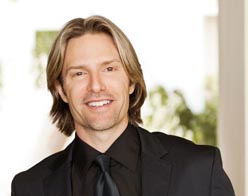 Stephen Schwartz is a fan of Eric Whitacre's work and will be joining him for a special afternoon concert "Defying Gravity" at New York City's Lincoln Center, Avery Fisher Hall. The audience will enjoy a selection of Eric Whitacre's pieces alongside some of the greats from Schwartz's musicals. Whitacre conducts over 250 choir members in his annual concert collaboration with Distinguished Concerts International New York.
About Eric Whitacre's work: The Los Angeles Times has praised his compositions as "works of unearthly beauty and imagination, (with) electric, chilling harmonies"; while the BBC raves that "what hits you straight between the eyes is the honesty, optimism and sheer belief that passes any pretension. This is music that can actually make you smile."
TICKETS: Lincoln Center – Defying Gravity concert: Schwartz and Whitacre
Lunch with Schwartz fans in NYC
Why not come to New York City for the weekend of Friday, March 28 to Sunday, March 30th?
Enjoy the concert listed above,
See Wicked's first Elphaba, Idina Menzel, in her new Broadway show If/Then
Come to lunch with other Schwartz fans: There will be a gathering at a diner within walking distance of Lincoln Center. Email me privately for information at carol@musicalschwartz.com
Stephen Schwartz Biography available around the world in ebook format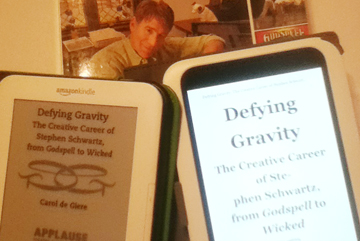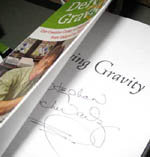 The career biography Defying Gravity: The Creative Career of Stephen Schwartz, from Godspell to Wicked is now be available through Amazon Kindle stores, Apple's iTunes store, and other sources outside the USA as well as within the USA. The book has also been discounted at the iTunes store down from the full retail price. Amazon stores with Kindle versions of Defying Gravity can be found in USA, Canada, Mexico, Brazil, UK, France, Italy, Spain, China, India, and Australia. If you know any theatre enthusiasts who enjoy reading on their Kindles, iPads, Barnes and Noble Nooks, Android tablets, or other devices, I hope you will recommend this to them. Kindle books may be read on non-Kindle tablets and desktops. Of course the traditional print version is still available. See www.defyinggravitythebook.com – Store with worldwide links.
Pippin on Broadway and Film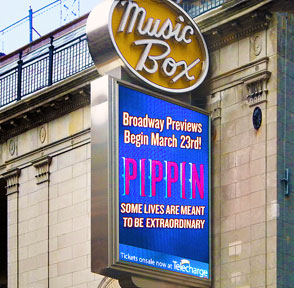 Broadway Revival: As expressed in Theatremania.com's clever article title (using 2 song titles): "Glory! Broadway's Pippin Recoups In Just No Time at All." The Tony Award-winning revival of Stephen Schwartz and Roger O. Hirson's musical Pippin has recouped its $8.5 million capitalization after about 9 months of performances. This is rare and very fortunate, because it means the show is likely to run for a long time. If you don't yet have the revival cast album or want more information on the show, visit Musicalschwartz.com Pippin Revival.
This past fall, comedic Andrea Martin turned over her role as Berthe to another star, Tovah Feldshuh, who will perform through January 19, 2014. Emmy-nominated actress Annie Potts will take over January 21st when Feldshuh steps back into her role as Golda Meir in the 10th anniversary production of Golda's Balcony (a role for which she was originally directed by Stephen's son, Scott Schwartz). You might also enjoy Playbill.com's interview with Tovah that includes her take on Pippin's meaning, and story of how she became Berthe.
Pippin Movie: It has been announced that Craig Zadan and Neil Meron have partnered with The Weinstein Company to produce the movie version of Pippin with its tuneful Stephen Schwartz score. A timeline has not been announced for the Pippin movie. Zadan and Meron previously teamed with Weinstein on the 2002 screen adaptation of the Broadway musical Chicago, which won six Academy Awards, including Best Picture. (Craig Zadan's book Sondheim and Company
 was one of the inspirations for the Stephen Schwartz biography, Defying Gravity.)

Snapshots - Coming Soon to the World…
Snapshots is a new musical that features previously written Schwartz songs presented in an entirely new context. The show has been in development for several years, and this fall was staged at the Norma Terris Theatre in Connecticut. In the last issue of The Schwartz Scene I invited fans to join me for a matinee.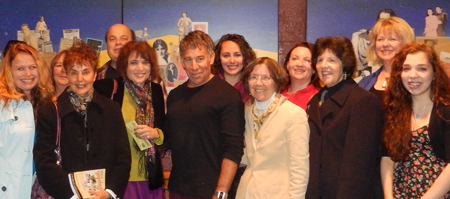 PHOTO: A group of 20 of us met with Stephen Schwartz for a short chat before the show (some fans are not pictured). We enjoyed the show and were also able to contribute a few suggestions for the show's next incarnation.
Snapshots bookwriter David Stern says that the time at Goodspeed's Norma Terris Theatre proved fruitful for he and Stephen. "Working on Snapshots at Goodspeed gave us the opportunity to fine tune the physical production and direction of the show. The theater provided us with such amazingly talented designers, actors, and musicians that we were able focus solely on our own work – and really elevate the show to the next level. Our experience at Goodspeed was invaluable."
Producers are in the process of arranging a national tour, and then the show will become available for licensing. We'll let you know more in future issues. For more background information about the show visit Musicalschwartz.com/snapshots.htm.
The Hunchback of Notre Dame for Stage
Back in the mid 1990s, after finishing lyrics for the Disney movie score for Pocahontas, Stephen Schwartz continued his collaboration with composer Alan Menken on the animated feature The Hunchback of Notre Dame, inspired by the classic Victor Hugo novel. Then Schwartz and Menken contributed to an ambitious German stage production of the musical in Berlin, Der Glockner von Notre Dame, that ran for 3 years.
Now Disney Theatrical is moving forward on an English version for the stage. The company will hold a developmental lab in New York City January 6 – 17, 2014. The upcoming lab will feature a new book by The Cider House Rules playwright Peter Parnell. It will be helmed by Scott Schwartz and will be a departure from the earlier stage adaptation. According to a Playbill.com notice, Disney is eyeing a possible regional theatre production. Stephen Schwartz commented in a recent email, the new production "is a re-imagining of the material for the stage, using elements of the movie and the 1999 German versions, but also many new and extensively revised scenes and songs." Hear the 1999 version in German with its lush score: Disney's Der Gloeckner Von Notre Dame (1999 German Stage Version)
Stephen Schwartz and the Broadway Jr. Program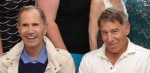 For this issue I've posted a blog article on Stephen Schwartz and the Broadway Jr musicals. If you are interested in musicals for young people, this article may be of interest. Schwartz shows for Broadway Jr currently include Disney's My Son Pinocchio Jr, Godspell Jr., and Captain Louie Jr. A version of Children of Eden is being prepared for the Broadway Jr. program.
Working the Musical

Working Original Broadway Cast Album CD was not available for several years but now can be downloaded as mp3 at Amazon.com
 or through iTunes: Working  . Among Stephen Schwartz's songs are "It's an Art," a sprightly number for a waitress, and the ballad "Fathers and Sons," both of which are available as sheet music in the Stephen Schwartz Songbook.
Boston's oldest professional theatre, The Lyric Stage, is one of the theater companies producing the revised version of Working in 2014 as licensed by Music Theatre International. If you happen to be in the Boston area, check it out. Working in Boston. This revised version allows for a small cast with each actor covering multiple roles.
Scott Schwartz News
Stephen's son Scott Schwartz has been appointed the artistic director of the Bay Street Theatre in Sag Harbor, NY. Scott has been traveling and directing shows around the country for many years since graduating from Harvard University, but he now has a new home base. He said in a recent statement, "While we've been frequent visitors for many years, my wife and I are now delighted to make a new home in Sag Harbor and to begin to be a part of this vibrant region….At its core, I believe theatre is a social art form, and that a theatre company is most vital when it is a focal point for its community. I am excited to bring the best and brightest theatre artists working today to Sag Harbor, and to continue to make Bay Street a gathering place and center for the arts where artists and audiences alike will have the opportunity to enrich and enlighten each other."
3. Articles and Wicked news

www.youtube.com/watch?v=DTmeWxfTouE&feature=c4-overview-vl&list=PLFD7E32F6E398FD1B [Refresh the page in your browser if the video does not appear]
Here you can watch a video on the "Book" of Wicked the Musical as posted on their official YouTube channel. If any of you are involved in writing projects, or would just like to know more, check out my article that further explores the ideas present on this video. The article is posted on my MusicalWriters.com blog: Musical Musings: 3 Writing Strategies for Wicked's book
Wicked Shop has new items
Please see the Wicked Shop at MusicalSchwartz.com  for the latest in Wicked fashions and gift ideas. Your purchases through the links there help support The Schwartz Scene newsletter.
Wicked 10th Anniversary Album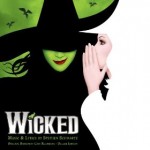 As we said in the last issue, Stephen Schwartz was enthusiastic about Mika's variation on "Popular"  and has included it on the 10th anniversary CD. Otherwise the CD music is the same as for the 5th anniversary, although new essays have been added. Wicked (Original Cast Recording Deluxe Edition) – Use link to buy CD or Mp3 – Amazon.com
Wicked World Wide
Here are some of the spots that Wicked is playing (or will be playing soon) around the world. Stephen Schwartz has recently been to almost all of them! Japan ; Korea ; London and the UK Tour ; Manila Phillipines ; Mexico City and of course on Broadway and the North American Tour.
If you look on the news page for the Mexican site, you can see photos of the show and of Winnie Holzman and Stephen Schwartz's visit there. "Noticias" on Wickedelmusical.com.mx
About The Schwartz Scene
Watch for the next issue in 2014, when we will have news of Houdini and more of all things Schwartz.
The Schwartz Scene is an independent publication from MusicalSchwartz.com written for fans who want to follow Stephen Schwartz career updates. It does not formally represent composer Stephen Schwartz although the editor, Carol de Giere, is in regular contact with the Schwartz office for updates.
To send comments or questions, send an email to carol@musicalschwartz.com. Copyright 2013 by Carol de Giere. MusicalSchwartz.com has exclusive rights, unless otherwise specified, for all materials included in the newsletter. Permission must be secured in writing before any part of it may be reprinted, except for the printing of one copy for the subscriber's private use. Editor: Carol de Giere, P.O. Box 510, Georgetown, CT 06829