Fresh Takes on Wicked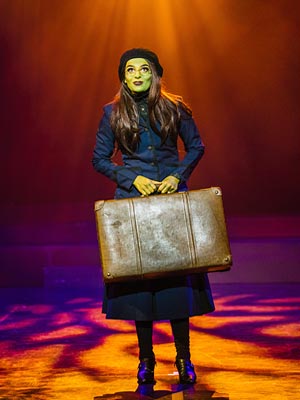 PHOTO: from the Young Australian Broadway Chorus production, January 2018.
In 2015, after professional productions of Wicked had toured several times and the show had run in big cities like Sydney and Melbourne, the producers decided to make the musical available for licensing by "Australian Musical Societies." Eager theatre groups accepted the challenge of staging the show with their own choreography, sets, costumes, lighting, and local stars—with directors seeing the show through different eyes. Here are a few of the productions, with photos or links to photos:
In Melbourne, the first non professional theatre to venture into Wicked's Oz was CLOC Musical Theatre in 2016. See photos here – CLOC WICKED:
In Sydney that year, Packemin Productions ran Wicked with a combination of professional and amateur actors. Photos were posted on Broadwayworld – Sydney article.
In 2017, The Show Company staged the Hobart, Tasmania premiere of Wicked, which won numerous awards. It also holds the distinction of being the world's southern most production of Wicked.
More productions are in the works, including one for the Zest Theatre Group in Victor Harbor, South Australia in 2018, Showbiz Christchurch, New Zealand in 2018, and Cairns Choral Society in Queensland in 2019.
Flexibility in Casting
One advantage of the non-replicated productions is that they can include as many cast members as will fit on a stage. A critically praised production in 2018 by the Young Australian Broadway Chorus included 114 ensemble members (ages 10 to 21) with teenage stars. Here are several photos from the show, used with permission.
See photos below. For more, go to Young Australian Broadway Chorus Wicked.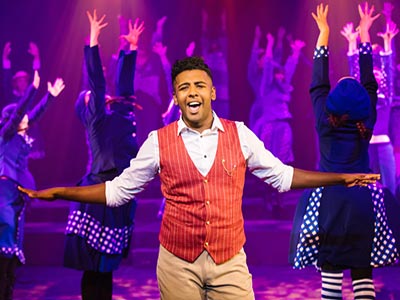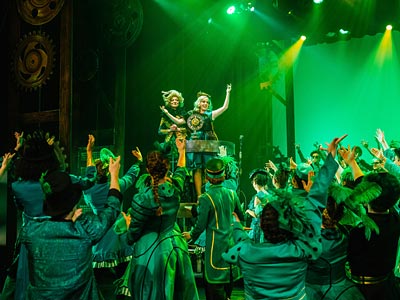 Positively Emerald!