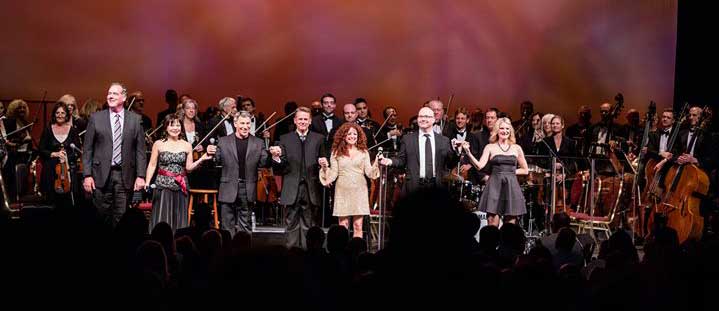 A curtain call with Stephen Schwartz, the Phoenix Symphony, and other performers.
Photo by Jared Platt. February 2015
This concert update is being published in conjunction with The Schwartz Scene newsletter issue 55
2015 Concerts – The Music of Stephen Schwartz
The music of Stephen Schwartz, from Godspell to Wicked, makes great concert material. It's a special treat for audiences when the composer is present to sing and accompany performers. Singers enjoy the experience too! Here is a list of some upcoming concerts, along with comments from Fay Ann Lee and Kelli Rabke who have shared the stage with Stephen Schwartz in 2015.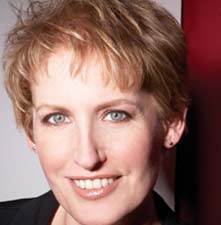 May 20 – Hartford CT
Stephen Schwartz, Liz Callaway and Michael McCorry Rose in Concert at the Bushnell's Maxwell M. & Ruth R. Belding Theater. 7 pm.
May 31st – Santa Clarita CA
The Santa Clarita Master Chorale presents "Defying Gravity" with special guest Stephen Schwartz! This award-winning Broadway and film composer will be in concert with the Chorale for one performance only. The concert features music from Wicked, Godspell, Pippin, and more. Santa Clarita concert
Sept 27, 2015 – Bayside NY
Queensborough Performing Arts Center – Stephen Schwartz and Friends concert. Check for information a few months in advance on the website: www.qcc.cuny.edu/qpac/
October 18, 2015 – Staten Island
St. George Theatre: Defying Gravity:
The Music of Stephen Schwartz. This concert takes the audience into the creative and musical world of Broadway and film composer Stephen Schwartz, from Godspell's score at age 23 through the megahit Wicked. StGeorgetTheatre (note, this concert is not with Stephen Schwartz, but with the amazing singers Scott Coulter, Debbie Gravitte, and Kelli Rabke.)
Comments from Fay Ann Lee
Scott Coulter and I sang "For Good" accompanied by the Phoenix Symphony (66 piece orchestra) with Stephen playing the piano. For me, it was truly an artistic dream come true to be on stage along side Stephen Schwartz performing one of the best songs from Wicked. I love this song because the lyrics ring so true in my life. I am blessed to have many family members and friends (like Scott Coulter) who truly have changed my life for the better; and this opportunity to be on stage with Stephen and Scott has undoubtedly changed the trajectory of my performance life as well. I'm forever grateful.
Comments from Kelli Rabke
Kelli Rabke can be heard on the Children of Eden cast album in the role of Yonah.
Stephen Schwartz is my favorite composer, hands down. Not only because I've had the great pleasure of working with him, but because I feel like all of his songs tell a story. That's really what I consider myself as a singer – a storyteller – and there are no better stories to tell than Stephen's. "Meadowlark," "Stranger to the Rain," "Popular:- whether it's a life and death situation like in Children of Eden, or life or death fashion to Glinda, his songs take you on both a musical and emotional journey.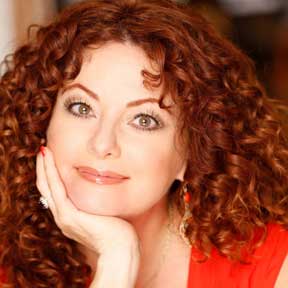 I have done a few performances of Defying Gravity – the Music of Stephen Schwartz with Scott Coulter and either Jessica Hendy or Debbie Gravitte, but this past March was the first chance I got to perform it with Stephen himself. And what a dream come true – on the beautiful stage of NJPAC, with Stephen himself playing for me at the piano – I'm pretty sure that was a bucket list item come true!! That was a Meadowlark I will surely never forget.
Children of Eden was a defining moment in both my career and my life, and getting a chance to play Yonah at the Paper Mill Playhouse and sing those songs on our incredible recording will always be one of my most favorite professional roles ever. I also met my husband doing that show, and got a dog that I named Yonah who was with me for 12 years, so it has special significance to me for many reasons!
I was overjoyed to be reunited with Stephen and Darius deHaas last summer at 54 Below in Conversations in Music, an Evening with Stephen Schwartz where Darius and I got to reprise our songs from the show. And since then, I've done the Stephen Schwartz and Friends show at NJPAC, a Children of Eden concert at 54 Below as part of their "54 Sings" series, and a Blockbuster Broadway concert with the Phoenix Symphony where Stephen joined us as our special guest and we got to do some of his songs with a 66 piece orchestra!! Wow – that was fun!! And Stephen joined us in singing a medley from Hair together at the end which was a blast!
I sincerely hope there will be many more in the future – I couldn't possibly enjoy singing both Stephen's music and working with Stephen himself any more than I do!!
Return to The Schwartz Scene newsletter issue 55