What makes this new Pippin recording special?
By Carol de Giere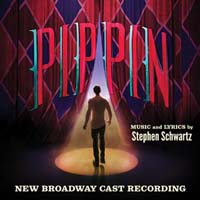 The 2013 new Broadway cast recording of Pippin is not simply a replication of the 1972 album with new singers. It does offer outstanding new vocal performances by the Broadway revival cast, but it also includes previously unrecorded parts of the score and new orchestrations that contribute to a fresh sound. BUY it here: Pippin at iTunes or to enjoy the physical CD Pippin Cast Album CD  
Stephen Schwartz likes to produce his albums, which means that he is the commander-in-chief helming operations in the control room at the recording session, keeping track of various takes and coaxing performances that he feels will work best on a recording. He also works closely with the audio engineers as the tracks are combined and refined.
The benefit for listeners is that the composer-lyricist has finessed the finish product. We are hearing what he'd like us to hear with whatever performances, new lyrics, and enhancements he has encouraged.

As Schwartz explains in the Spring 2013 issue of The Schwartz Scene newsletter, he really enjoyed working on the new Pippin recording, especially given the options available today. He recalls that when he worked on the original cast album in 1972, "it was so challenging to squeeze all the songs onto one disc. We had to compress 'Morning Glow' greatly and slightly speed up 'Spread a Little Sunshine.'" But using digital recording technology in 2013 he was able to include over an hour of music at exactly the pace he wanted.
As you listen to the album, note previously unrecorded dance music for songs like "No Time At All" and "With You." There's a lively "Entr'acte" track with music that opens Act II. The 1972 album did not include the charming piece from the beginning of Catherine's scene, but for this 2013 album Schwartz fit it at the beginning of the "Kind of Woman" track. Another addition is the newer ending, so when you think the "Finale" is over, keep the music running to hear Theo sing. (Find out all about the origins of Pippin songs in Defying Gravity.)
The New Broadway Cast
One of the great delights of this album is hearing the Broadway revival cast. Back in 1972, twenty-four-year-old Schwartz had argued with Pippin's director-choreographer Bob about casting singers. Fosse's focus was on dancers and in those days triple threats like Ben Vereen were harder to find than they are today. Fosse got his way. Fortunately many of the dancers were pretty good singers for the live stage production. For the recording studio, however, Schwartz felt they weren't really "strong enough that you could really hold a magnifying glass up to the sound" the way a recording does. A few studio singers joined the cast to enhance the vocals and the score was immortalized in the original cast recording.

The new album features top notch solos and duets and group harmonies that are pitch perfect and complex. (Publicity photo by Joan Marcus)
One of the first things listeners will notice is that songs for the Leading Player role that Mr. Ben Vereen originated are deftly performed by Ms. Patina Miller (Sister Act). Her vocal prowess enhances "Magic To Do," "Simple Joys," and other pieces. Listen to her voice slither up the scales on the last notes of "Glory" and "On the Right Tracks."
Matthew James Thomas is so committed to the role of the angst-filled seeker Pippin that you hear the passion of his quest on "Corner of the Sky" and "On the Right Track."
Star performances are also provided by Terrence Mann (Les Miserables) as King Charles, Charlotte d'Amboise (Chicago) as Fastrada, Erik Altemus (The Fantasticks) as Lewis, the comic genius Andrea Martin as Berthe, and others. I want to make a special mention of Rachel Bay Jones who plays Catherine, as I'm a great fan of her album ShowFolk (itunes: ShowFolk – Rachel Bay Jones or CD at Amazon: Showfolk album
) Her folk-like rendition of "I Guess I'll Miss the Man" brings new meaning to the piece, and her "Kind of Woman" enchants.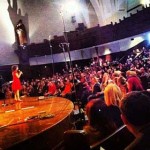 The album also features surprise guest appearances by 700 Pippin fans, including me. We all showed up for a recording session on the sing-along for "No Time At All." It's a treat to hear. (You might enjoy the USA Today article about the sing-along recording: Critic Elysa Gardner joins the 'Pippin' choir")
None of this could have happened as well as it did without the talents and cheery spirit of music director Charlie Alterman, who had also lead the musicians for the Godspell revival.
Highlights of the New Orchestrations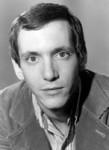 Larry Hochman's orchestrations enrich the recording in a number of ways. One of the best treats comes at the beginning. He had a simple idea of using the orchestra warm-up sounds as music, and Stephen Schwartz accepted it. Hochman says, "I had a notion of starting with instruments tuning up, starting with the 'A' note given by the oboe, spreading out to the strings, tuning up with their open strings and morphing into an orchestral kind of an avant guard crescendo… I'm doing it in about 5 bars and when we get to the peak of it, it cuts off sharply exposing the single organ note so all of a sudden we will be in the familiar land of Pippin."
Hochman was quite familiar with Pippin when he took on the project. He had been a substitute pianist in the orchestra pit for the show in the early 70s, so he knew the score by heart. When he was hired for the 2013 revival production, he knew he'd only have 12 musicians to work with instead of the original 24. He also knew he could take advantage of technology. The conductor would be using a hybrid acoustic piano with a built-in synthesizer interface that could be used to trigger other sounds.
If there is a bit of an angle to the approach, it is the contemporary circus, because director Diane Paulus chose that style for the whole production. For the music, although they didn't bring a hurdy-gurdy into the orchestra pit, they could sample one. There's also other instruments that could have traveled with a circus like a harmonium, accordion, glockenspiel, and various brass instruments. Still, it sounds pretty much like a pop musical orchestra for an incredibly melodic score. Read more about Pippin and the orchestrations at Pippin Broadway Revival.
Watch the Youtube video with clips from the recording sessions and live performances. http://www.youtube.com/watch?v=MAHDP6PRW7U&feature=youtu.be
TRACK LIST: 1. Magic To Do, 2. Corner Of The Sky, 3. War Is A Science, 4. Glory, 5. Simple Joys, 6. No Time At All, 7. With You, 8. Spread A Little Sunshine, 9. Morning Glow, 10. Entr'acte, 11. On The Right Track, 12. Kind Of Woman, 13. Extraordinary, 14. Love Song, 15. I Guess I'll Miss The Man, 16. Finale
BONUS TRACKS: Sing Along with the Pippin Orchestra: 17. Corner Of The Sky, 18. Simple Joys, 19. Kind Of Woman, 20. Extraordinary
Album credits
Music & Lyrics by Stephen Schwartz
Book by Roger O. Hirsona
Directed by Diane Paulus
Produced for Records by Stephen Schwartz and Kurt Deutsch
Cast Includes: Matthew James Thomas as Pippin, Tony and Olivier Award nominee Patina Miller as Leading Player, Tony Award nominee Terrence Mann as Charles, Tony Award nominee Charlotte d'Amboise as Fastrada,Rachel Bay Jones as Catherine and Tony Award winner Andrea Martin as Berthe, plus Erik Altemus, Grégory Arsenal, Andrew Cekala, Lolita Costet, Colin Cunliffe, Andrew Fitch, Orion Griffiths, Viktoria Grimmy, Sabrina Harper, Olga Karmansky, Bethany Moore, Brad Musgrove, Stephanie Pope, Philip Rosenberg, Yannick Thomas, Molly Tynes, Anthony Wayne, Ashton Woerz.
Orchestra Pit credits from the Playbill
Conductor/Keyboard: Charlie Alterman
Associate Conductor/Keyboard: Sonny Paladino
Reeds: Edward Joffe, Rick Heckman, Trumpet: Dave Trigg; Trombone: Michael Davis; Violin/Viola: Rick Dolan; Cello: Peter Sachon; Guitar: Larry Saltzman; Bass: Steve Millhouse; Drums: Jared Schonig; Percussion: Sean Ritenauer.