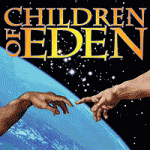 Children of Eden with full orchestra
Children of Eden is one of Stephen Schwartz's most popular musicals for stock and amateur productions through Music Theatre International, thanks to the rich score and philosophically interesting book. Now Piane Productions is taking it to a new level. They've organized a world premiere for the symphonic version of the show, and a special concert as well. For the first time, Schwartz's Children of Eden will be accompanied by a 55-piece orchestra. These performances will run in Kansas City from July 15 to 24, 2011.
Concert and Schwartz Fan Meet-Up
Piane Productions also organized a special concert on July 18th, featuring 4-6 well-known theatre performers and a variety of KC-based professionals presenting a celebration of Stephen's musical catalogue. The concert will be performed with a full symphony orchestra.  This unique evening will include an on-stage interview with Schwartz about his career and musicals. The concert is set for July 18th at 8:00pm at the Music Hall in Kansas City (201 W 13th St. Kansas City, MO 64105).
More information about these shows will be available in the coming weeks at PianeProductions.com (link opens in new browser window)
YOU'RE INVITED TO A GATHERING
I'll be in the Midwest this summer, heading out to Kansas City for the concert and show. I'm meeting with up some Schwartz fans for lunch before the show on the 17th, and you're welcome to join us. Email me at carol@musicalschwartz.com with "KANSAS CITY" in the subject line to be notified of details as they develop.
– Carol de Giere, The Schwartz Scene editor and author of the Stephen Schwartz biography, Defying Gravity.
Children of Eden
ONLINE RESOURCES:  Children of Eden Albums, Sheet Music, Synopsis, Licensing info, etc.
The Children of Eden Logo is from the licensing agency Music Theatre International.  They run a social networking site with a Children of Eden section that includes a link to the licensing, rentals, and more information.
Other Schwartz Events
For information on additional events with Stephen Schwartz subscribe to The Schwartz Scene