Welcome to The Schwartz Scene site. 
Providing informal news of composer and lyricist Stephen Schwartz, and occasional updates he writes for his fan community.
CURRENT ISSUE LINK:  Holiday 2018 – bonus issue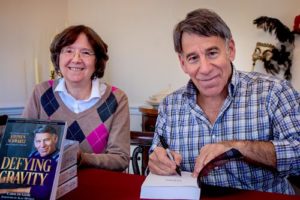 This issue features news and photos of the Orphaned Songs for Orphaned Starfish concert, a December radio interview, Stephen's 2019 projects, and holiday bonus offers with signed copies.
PREVIOUS ISSUE: Fall 2018 Issue The Schwartz Scene 62 – Fall 2018 featuring Stephen Schwartz's update about the Wicked 15th anniversary, Wicked movie, a new movie project, Tartaglia's cruise musical The Secret Silk, The Prince of Egypt, Rags, his participation in a charity concert in NYC November 19th, and the Revised and Updated biography Defying Gravity.